Dating as Joseph Gordon-Levitt
Last Update : March 3, 2017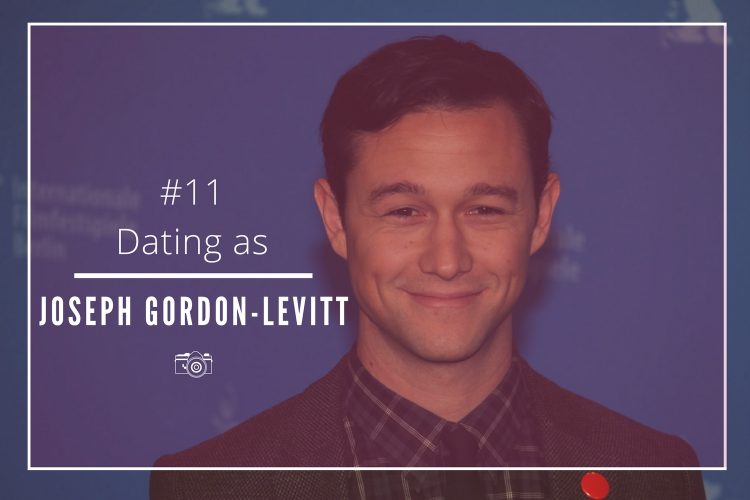 Romantic flicks very often do not reflect how real relationships are. But one of the most popular rom-com that depicts modern love stories, how couples behave in real life, is the cult movie (500) days of Summer.
The 35-year-old actor Joseph Gordon-Levitt has been praised by both film critics and the public for his role of a hopeless romantic architect named Tom Hansen who has a somehow obsessive crush with a workmate called Summer (Zooey Deschanel).
His character has become like a romantic role model, but is Gordon-Levitt that kind of dater?
Dating as a sensitive and realistic man
The actor has declared himself as die-hard romantic, but in an interview in 2009 in NY Mag he confessed that he was not very satisfied with the idea of romanticism displayed in the movie.
It was more like fantasizing about an ideal relationship and falling for your own idea of person rather than the actual relationship or person.
Nowadays, many daters fantasize with a guy/girl they have a crush on, but, in the end, their expectative does not match reality. For some, even their fascination for the other even becomes unhealthy.
Gordon-Levitt, who has been dating, among others, fellow actresses like Julia Stiles, Meagan Good and Larisa Oleynik, the American model Devon Aoki and rumoured to have a romance with Westworld's star Evan Rachel Wood, is the kind of man who believes in love stories, but in a more practical way.
He once said that love and life are all about repetitive patterns and to make them work, you would need to find a balance.
In fact, this is what make a relationship to grow: harmony, to find the equilibrium between the two parts. To rely on the strengths and work together or even accept the flaws.
The Inception star found that balance on the business director Tasha McCauley who he married on 2014.
Dating as a man who seeks gender equality
Gender equity and equality are primordial in any healthy relationship. The patriarchal way of dating, where women were meant to be dependent on men, is no longer a trend.
A modern man should be able to accept that his counterpart has the same rights and responsibilities.
Gordon-Levitt has openly reported that he is a feminist and believes in gender equality, also when it comes to relationships. In the YouTube channel for his personal collaborative project HitRecord, he promoted feminism by providing different ideological perspectives.
Finding the right balance in a relationship may be harsh, but, taking Gordon-Levitt's example, the ideal it to conceive your commitment in a realistic way and treat your partner equally. This is the secret of a healthy relationship!