Dating in Dublin
Last Update : April 7, 2017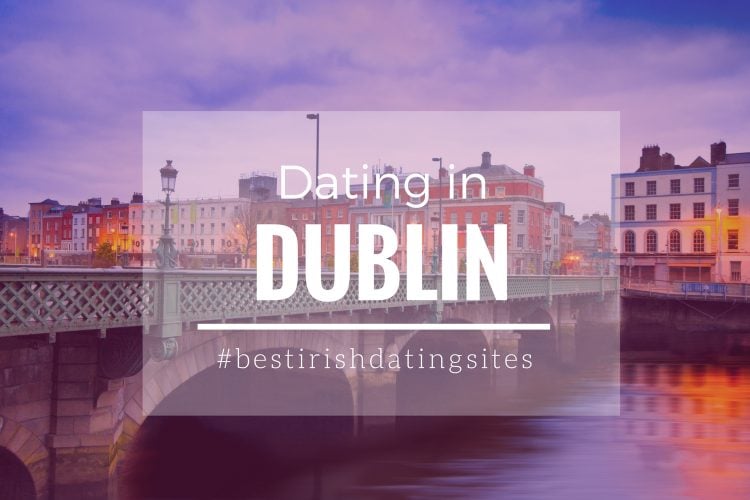 Dublin is a relatively small cosmopolitan city with a lot of heritage and attitude.
The capital of the Republic of Ireland has become in recent years one of the favourite locations for lovers and those Irish single men and women who want to find their significant other.
Singles bars to finding love in a traditional way
One of the aspects that defines Dublin the most, besides its stunning natural attractions and historic buildings, is its unique and vibrant nightlife.
Irish pubs are great places for tourist to meet locals and get immersed in its legendary culture, but it is also one of the best options for those native singles who want to find love in a more conventional way.
There are dozens of cosy pubs scattered across the city dedicated to help singles to meet and mingle.
Places like the iconic McGowan's, a traditional Irish pub with capital letters, or the legendary Coppers, are two of the favourite spots amongst those men and women who seek to find Mr. / Miss Right in a friendlier and funnier atmosphere.
These venues frequently celebrate meet-ups and parties for singles. A regular dating evening starts with games and challenges to break the ice, followed by some chat and drink sessions accompanied by the latest music hits.
Single groups for all tastes and ages
Diversity is one of the main characteristics of the Irish culture and this is also seen when it comes to the dating scene.
Many Irish in the search for a romance try their luck in dating websites, but others prefer to meet other like-minded daters by joining singles groups.
The options are limitless. Certain niche dating sites and other online platforms like Meet Up offer particular singles the possibility to look for a partner with the same characteristics.
If you are a single dad or mum and are looking for another unattached parent to initiate a serious relationship, you can find the ideal partner in a dating site designed for singles with kids or join a group single parents group.
The meetings are varied and include romantic activities only for parents like picnics or dinners in fancy restaurants, and plans for both parents and kids where they will be able to go on excursions to places like the zoo or theme parks.
It is the perfect opportunity to get to know other single parents in a more relaxed and familiar environment, while the kids have fun and make new friends as well!
If you are over 45 and single, separated, divorced or widowed, and want to give love a second chance, in addition to dating sites for senior daters, you can find your place at the "Fun events for singles over 40s" group.
You will have the chance to go to the countryside and meet other adult singles by getting involved in activities like hiking or kayaking.
If you prefer cultural activities, you can have your meets need as these groups often book guided visits to art galleries or museums.
Age should not be an impediment to enjoy the dazzling night scene in Dublin. There also are groups for singles over 45 who love to dance and have a drink and a chat in a pub. Frequent activities include live gigs, exotic dinner, stand-up comedy and karaoke night!
In case you are a business men/women and are looking to expand your network and, of course, get a date with another highly professional, there also are groups targeted to those who seek a compatible partner in terms of personality, romantic expectations, career development, and ambition.
The singles community in Dublin is very active, diverse and, most of all, very welcoming! You can find the right partner in one of the many niche sites for singles: parents, senior daters… but if you prefer to follow the conventional way of dating: make sure you head to a pub that host events for those who look for a romance, grab a pint and approach your crush with your best flirting tricks!
*Photo by littleny | ShutterStock.