Dating as Taylor Swift
Last Update : March 3, 2017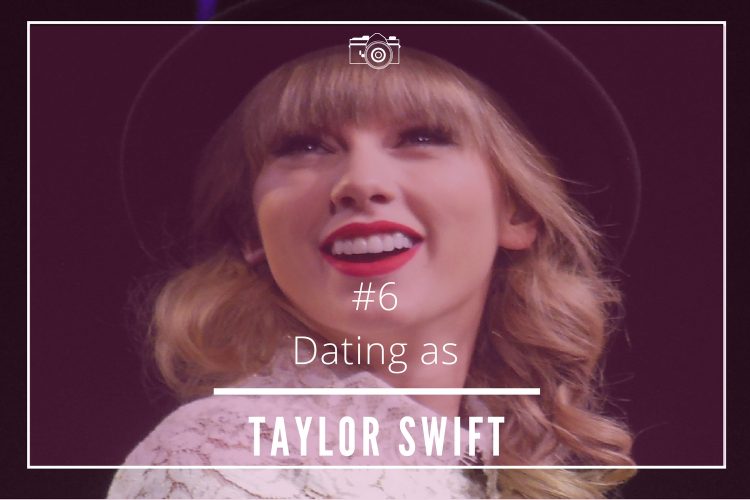 Being a celebrity has its highs, and lows, but whatever happens in your personal life, it will hit the news at any given point.
One of the famous personalities that is always on the spotlight, especially due to her love life, is the pop, and country singer, Taylor Swift.
Her romances have been, and still are, not only hot topics for countless hours of gossiping, but her dating life, her break-ups in particular, have become invaluable sources of inspiration for her songs.
Being an idealistic, and hopeless romantic woman
In spite, some may argue that her dating history is quite long taking into consideration her young age (26), if we leave out all the unconfirmed rumours, it seems that Swift, as the Juliet from her song, Love Story, which, of course, is inspired in the famous tragedy written by William Shakespeare; when she falls in love with a guy, she is willing to taking any risks just to make the relationship work.
And when her love stories have come to an end, she has proved that, in spite she has moved on very quickly, she has been truly emotionally affected by every of her partners.
When her relationship with the singer, Joe Jonas, ended up, it is said she came up with a couple of songs that talked about the loss of all the precious moments of their relationship.
Some time after her rupture with The Twilight Saga's actor Taylor Lautner, she wrote another one apologizing for her behaviour on a particular rough night they had.
Being a woman who expresses her hard feelings
Being in a passionate relationship is like riding a roller coaster. When there is communication, and you are good, it seems you are living in a fairy tale. However, when things turn to get unpleasant… you are left with emotional marks! Then, it is up to you how you deal with them.
Talking about your bad experiences, expressing your hard feelings as well is a really good way to get over a break-up. This has been Swift's dating style.
When her fling with the British singer (ex-One Direction), and heartthrob, Harry Styles, was over, she dedicated an entire album ("1989") to make some lyric references about the miseries of their relationship, and making a clear statement that she is "never ever ever getting back together" with him. Why give the press the scoop to your own romantic troubles, when you can do it yourself, and with style? [no pun intended].
Dating a passionate, yet unpredictable woman
When it comes to dating someone like Taylor Swifts, besides finding a very passionate, woman, it seems that, after analysing her romantic history, that you would also have to deal with a strong, independent female, who is also unpredictable.
She may be falling for you at a first sight, and bet on your relationship, but, some may say, that she may also lose interest, and move one very fast, unless you really meet her expectations. Swift spent one year dating the DJ Calvin Harris, and days after they parted ways, she started a new romance with the Hollywood star, Tom Hiddleston, which lasted three months!
Nevertheless, this is what finding your significant other is all about: you would need to date a few guys/girls, until you find the right one for you!
*Photo by Jana Zills via WikipediaCommons.