Dating as Naomi Watts
Last Update : March 6, 2017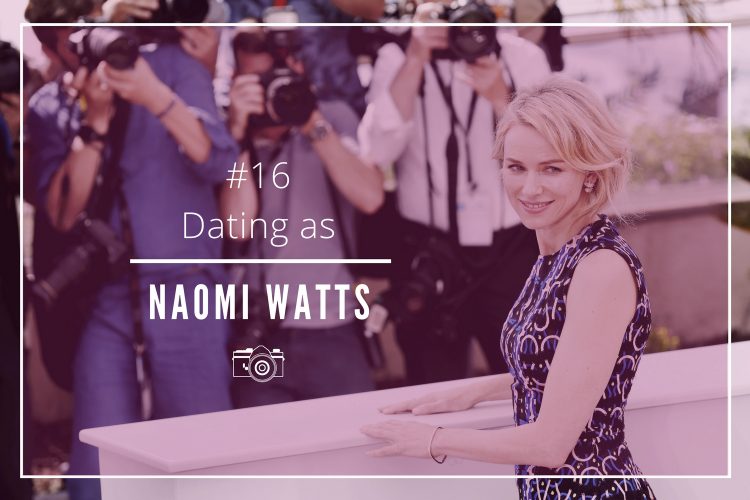 Everyone -at least most people- dreams about getting involved in a relationship that lasts a life-time.
The British actress Naomi Watts and the American actor Liev Schreiber became an item on 2007 and it seemed that their commitment was going to stand the test of time, especially after having two kids.
For nearly 11 years they became one of the most influential and stable couples in Hollywood and one to romantically look at.
However, it seems that love was not enough. The magic flew away and on 2016 the couple put an end to their engagement.
We have a look at Watts' dating history.
The importance of nourishing a relationship daily
When you start dating someone new, every moment is a moment to cherish.
After years or just a few months together, the initial butterflies lead to daily routine and for many this is a burden they are not ready to bear.
Dating and relationship experts believe that working on your commitment on a daily basis is important to make it work and survive through the years.
On an interview after separation, "The Impossible" lead actress confessed that sharing life with someone is never easy, in spite many people believe that relationships between movie stars are just like those from rom-coms where love stories always have a happy ending.
She revealed that the stress and daily pressures, as well as other things that may arise, can really take a toll, and that making a relationship to succeed takes a lot of time, passion and efforts.
Age does not matter when you are in love
What is important in a serious relationship? There are many factors that people seek in a relationship. The most desired traits are trust, honesty, sense of humour, communication, and sharing the same vision.
But what about age? Many believe that having a similar age is essential to make a relationship work. However, for Watts age gap has never been a big deal.
In 2002, the now 48-year old actress started dating co-star Heath Ledger, who was nine years younger.
Their relationship lasted for less than two years, but it seems that age difference never was an impediment.
Despite it was a somehow short romance, it is a great example that when there is love, age it is just another number!
*Photo by Andrea Raffin | ShutterStock.