Dating as Kanye West
Last Update : March 3, 2017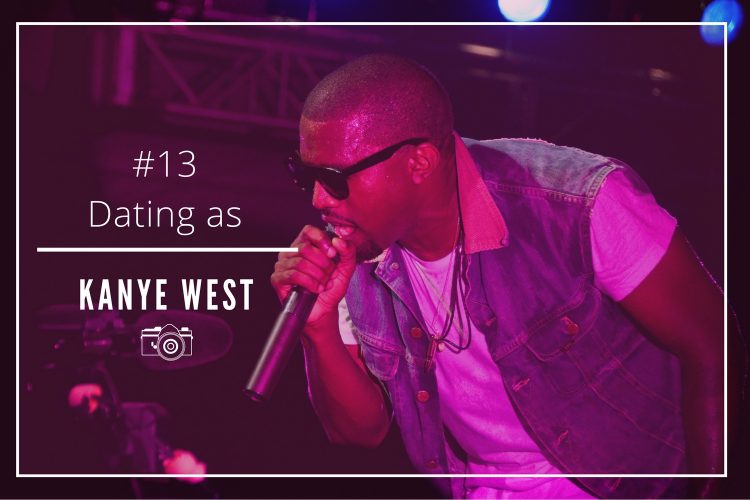 There are men who are famous because they stand out in a specific field.
Some who are known for their infamous acts, and then there are men who have gained worldwide recognition thanks to several achievements.
The American artist Kanye West is one of the latest ones.
West became popular in the early 2000s as a record producer and rapper, but soon pursued other ventures and built an empire.
Now is also known for being an entrepreneur -he also is a fashion designer and owns a creative company- and due to his marriage to the reality TV star, Kim Kardashian.
How would it be to date a successful man like West?
Dating an entrepreneur
Business men and entrepreneurs like West are constantly looking for new challenges.
They aspire to be professionally successful, but also expect to achieve certain personal and couple goals.
Emotional stability plays a key role here.
He started dating Kim Kardashian in 2012, and since then their careers have skyrocketed meteorically.
Both were well-known personalities in their industries, but now they are a powerful entity.
This is what happens when you stand by your partner and have support from him/her.
In such way, it is easier to achieve couple goals, but also personal gain.
Before marrying Kim Kardashian, West dated a considerable list of women including supermodels, singers, fashion designers and even a porn actress.
There was a rumour that he had a romance with Rhianna as well.
Dating a man who cares about politics and human rights
What is the next step? Once a business empire is built, many immediately think about adding their bit to make the world a better place.
West has defended in countless occasions the rights of the black community and recently meet Donald Trump to discuss about tackling bullying and violence in schools.
He even expressed his interest in running for President of the USA in 2024.
In spite, he has been criticised for this last statement -some think that it is pretentious, even coming from a man like him- he has some qualities desired by single women looking for a partner: creativity, confidence and ambition.
West may have many detractors, but it a great example that shows that when you care about your career as much as you care about your loved one and his/her own accomplishments, achieving success is a bit easier.
*Photo by Seher Sikandar via WikipediaCommons.