Dating as Rihanna
Last Update : March 2, 2017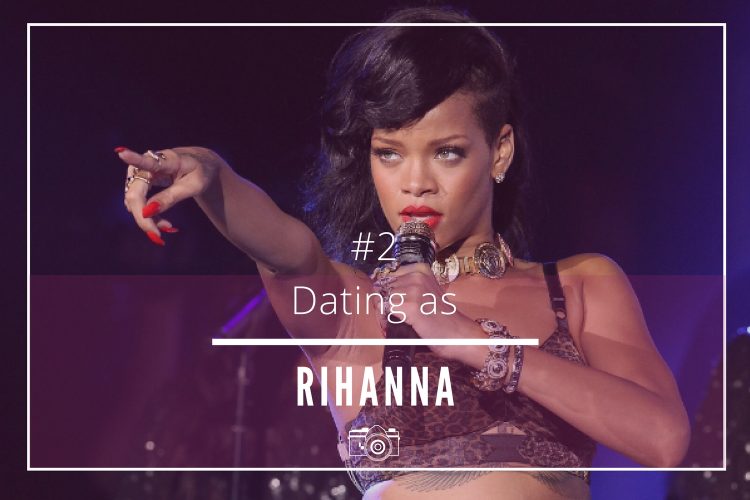 Love is like a roller coaster. Some days you are at the top, and others you are at the bottom with all of your energy taken, but what it is important is that it is you who decide to enjoy the ride.
When it comes to dating, there nothing like living your romance to the fullest. One of the celebrities that has that adventurous, and courageous dating character is the pop singer, Rihanna.
Dating an adventurer
Rihanna has always been in the spotlight due to her once tumultuous, now exciting love life, from the domestic abuse issue with rapper Chris Brown in 2009 to the recent romantic episode at the last VMAs ceremony where the singer Drake made a public declaration of love for the Barbadian artist when presented an award to her.
She has earned herself a well-deserved reputation of adventurous diva that knows how to live her live, and enjoy love to the fullest, even that, at some point, this has left her with some emotional scars.
The dating game is all about giving, and receiving, but sometimes you, as an adventurer exploring new territories, have to take some risks if you want to make your relationship work.
The singer undoubtedly is the best example of the courageous, and protective dater who, can make some mistakes, but gives her all when finding the perfect guy, and madly falls in love with him.
Love, and dating is about experimenting
The dating scene has changed over the years, and nowadays, single women tend to be more decisive, and even dominant when it comes to initiating, and managing a relationship.
Many single men, and women now are also more experimental basically because love can come from unexpected places (or even from a hopeless place as she would sing). The so-called natural charmers, are the type of magnetic, curious, and liberated daters that can easily attract many partners at the same time, and really are into the initial seduction, and attraction phases. It is all about experimenting with love, and sex. They are unashamed about taking dating to the next level.
Rhianna perfectly fits in this category. Not only she has shown she is interested in exploring her sexuality in some of her videos ("S&M", and "Rude Boy" are two of the best examples of her highly sexual nature), but several occasions she has shown that she can easily be on the headlines because she can easily create controversy thanks to her explosive way of flirting or the way she enjoys her singledom.
The best example: when some time ago it was reported that she went to a striptease club in London, and was reprimanded by some female dancers for "repeatedly touching" them.
Undoubtedly, an example of how to enjoy casual dating to the most!
*Photo from ShutterStock.