Dating as Ryan Reynolds
Last Update : March 2, 2017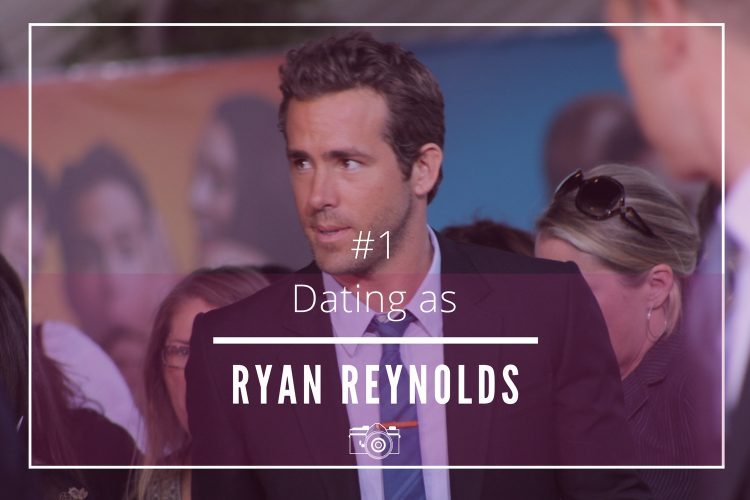 Women love bad guys with a bit of sense of humour. That's a fact! In some romantic flicks, for example, the rebel guy who breaks the rules, and is capable to fight for or even go as far as to the moon just for the love of a particular woman, always wins.
If we have to choose a celebrity with that kind of romantic, audacious, sometimes shameless playboy attitude, undoubtedly, the best candidate would be the Canadian actor, Ryan Reynolds.
Having a first date with a romantic rebel
Despite, he showed promise as an impertinent romantic guy slightly tormenting Sandra Bullock in "The Proposal", it was not until "Deadpool" was released in February 2016 that Reynolds earned his reputation of cheeky man, capable of making loads of women to fall in love with him thanks to his ironic, and impudent sense of humour.
Going out on a first date can be nerve-wrecking, and undoubtedly, bringing out your comical side is key to ease the tension. Not everyone likes the same kind of humour, so this is why you should know when is the perfect moment to do so, and what are the appropriate jokes.
Being funny, but not a clown -more like Ryan Reynolds' character in "The Proposal"- and make her smile, for sure is one of the best methods to seduce your date.
Being original, and not following the established conventions is like a magnet that attracts single women. One of the things that makes a serious relationship succeed is when both parts do all their best to be creative, and surprise each other. Small details really mark the difference when it comes to keep the spark alive in your relationship, and if you show in your first encounter that this is one of your strengths, it will be easier to court your date.
Reynolds is a really good example of spontaneity, originality, and witticism.
His last cheeky proof of love? The hilarious birthday wishes he recently sent via Twitter to his wife, the actress Blake Lively: "Just want to wish Billy Ray Cyrus the most special, magical birthday ever. I love you with all my heart. Also, Happy Birthday to my wife."
If that is not romantic…
Powerful eye contact, the best seduction weapon
Body language, in particular eye contact, is key to make a first date succeed. When your partner looks at you directly in the eyes, it means that he/she is interested in you. Besides, you can discover many things about your date by the way he/she looks at you. Some men know how to seduce with a simple glance, and Reynolds, undoubtedly, is one of those.
To start with, he exudes confidence. Showing you are confident in a first date is paramount! It is a good way to check what kind of person you may end up having a serious relationship with. And, what is best than being with someone that exudes determination as well as courtesy?
Secondly, and most important, the way you look at your date denotes if you are interested in her. Keep eye contact to show you really are listening to the women standing in front of you, in such way you can make sure to win her over!
A glance that melts her heart, and an interesting, pleasant, and funny conversation can really end up giving you a new opportunity to enjoy more time -and maybe some Deadpool-style chimichangas too- with that special woman. Who knows if that could serve to open the doors for romance?