Goat Cheese and Arugula Penne
Last Update : January 17, 2018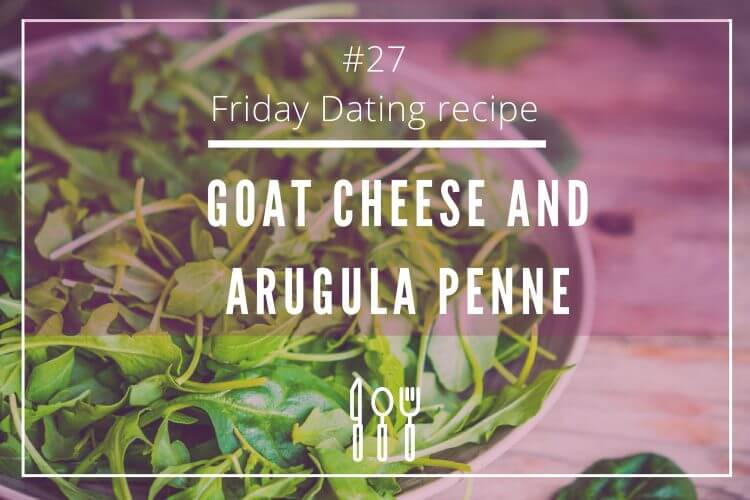 Check all of our Dating Recipes!
Arugula your best ally to get in a romantic mood
Arugula was a very popular aphrodisiac used in Roman times, associated with Priapus, known as a god for fertility.
Arugula not only helps to clear the mind but it also helps to relax, digest, and to feel more energetic therefore impacting in the increase of the romantic mood.
With its high content in vitamins A and C, these green leafs are also pretty beneficial for the sex hormone production.
These aphrodisiac green leafs are also packed with many minerals that play an important role in sexual drive. Among them, zinc, magnesium and potassium are great allies for good circulation and energy.
Discover the great powers of arugula for your body and for your mood: if you are looking for romance, arugula might become your best friend!
A recipe for a romantic Spring evening
This simple recipe will unveil nonetheless the power of its flavours! A recipe very easily prepared that will help you to organise a quiet and romantic evening.
It won't need much preparation in advanced and can be perfectly cooked while you talk about your date in the kitchen. have you ever heard of the Kitchen Romance?
Ingredients
200g of penne pasta
150 gr. of goat cheese
2 cups of chopped arugula (with the stems)
6 cherry tomatoes (in half)
2 tablespoons of olive oil
1 clove of garlic
Salt and pepper
Preparation
In a pan, boil some salted water and cook the pasta for 10-15 minutes until it becomes "al dente".
On the side in a bowl, prepare the rest of the ingredients: crumble the goat cheese, add the arugula (washed and cut), the cherry tomatoes (halved) and the olive oil.
Cut the clove of garlic into small pieces and fry it for 2 minutes. Once the pasta is cooked, fry it for another 2 minutes with the garlic and set aside.
Add the mixture of the goat cheese with tomatoes and serve.
Bon appétit!