Chicken Ginseng Soup for a great date
Last Update : March 3, 2017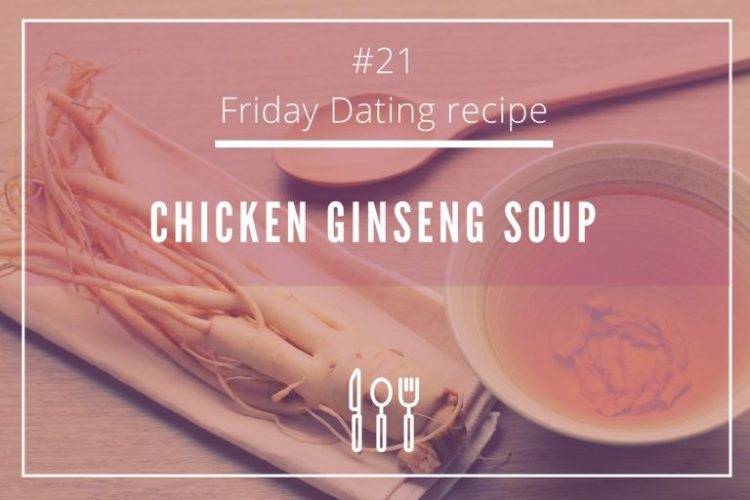 Ginseng:  the best kept secret to boost love and passion
Despite Ginseng being a very popular ingredient in Asia to boost passion and sexual desire, it still remains quite unknown here.
Ginseng is the root of a herb belonging to the Panax of the family Araliacea. There are several types of ginseng that are commonly divided by the Asian, Chinese or Korean ginseng, or on the other side the American and Canadian ginseng.
If we actually look at the history of the meaning of Panax, we find out that Panax means "all healing" in Greek. It is not very difficult then to understand the importance of Ginseng throughout history in the field of health.
In that sense it is also important to know that traditionally it is considered that each different ginseng has specific curative properties. As such if your are looking to have a great date, we definitely recommend the Asian ginseng that is meant to have "heating" properties. Romance will easily be at your reach1
Ginseng has high levels of ginsenosides, known for enhancing energy and vitality related to the sexual pleasure.
An easy recipe for a successful February date
This recipe is a great option for the cold February nights. If you are looking to impress your date without having to cook for too long, this chicken ginseng soup os probaly your best option.
Bring an exotic Asian touch to your date!
Ingredients
2 cornish hens
1/2 cup short grain rice (soacked for 2 hours)
2 fresh ginseng roots (washed)
16 garlic cloves
2 green onions
salt and black pepper
Sesame sauce
2 teaspoons of salt
1 teaspoon of sesame seeds
1/2 tablespoon of sesame oil
pepper
Preparation
Once you have soaked the rice for 2 hours, strain it.
Rub salt all over the chicken breasts in order to clean it. Stuff the chicken with rice, ginseng and 8 garlic coves each.  Then you can place the hens in a big pot and add 8 cups of cold water, cover the port and cook for 30 minutes.
After 30 minutes turn down the heat to medium and let it cook for another 40 minutes until the chicken the rice and the ginseng are soft.
Serve it with sprinked green (chopped) onion and black pepper. Serve with the sesame sauce.
Bon appétit!