5 sports to practice with your partner
Last Update : July 8, 2015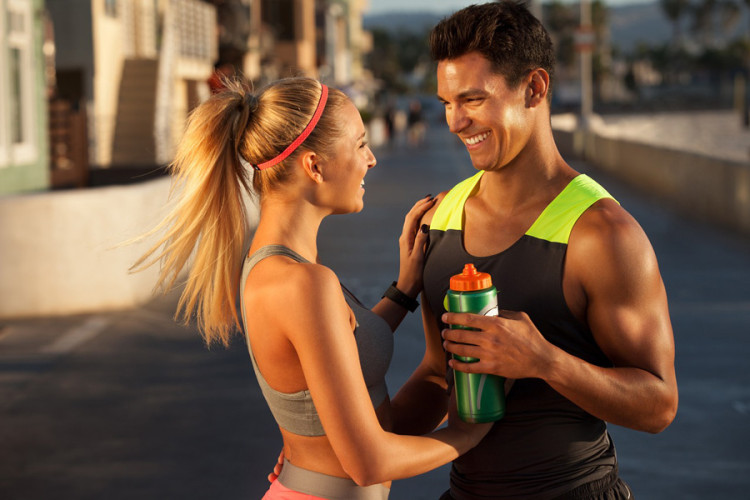 This year, your resolution is to practice sport! To boost your motivation, why not inviting your partner to share this activity with you? Moreover, you will take care of your body and your health and will be able to share time together! Nevertheless, if you only swear by Rugby and your partner by yoga, you will need to find a compromise. Here is a list of sport activities to practice together. A non-exhaustive list…
• Idea n°1: Try dancing
Dance allows you to unwind, to unblock yourself and to feel sexy! Moreover, having fun does not mean we do not get muscles. Work on your endurance and your maintain while enjoying a moment of complicity with your partner. It exists many salsa, tango, swing, rock lessons… You will for sure find happiness!
• Idea n°2: Discover climbing
After a few lessons to get the fundamentals, here you are, ready to climb: improve your flexibility, develop your up and down muscles (arms and back), work on your balance sense… Climbing also allows you to develop self-confidence and confidence in your couple as the one who will secure you is responsible for your safety and guides you through your climb.
• Idea n°3: Try running:
Do your weekly jogging together! A pair of running shoes and a good amount of motivation is the only two ingredients needed to fully enjoy running. This is ideal to evacuate and stay in a good shape, running as a couple allows to oxygenate together, to mutually push yourselves and to set up new challenges: How about running a Marathon together?
• Idea n°4: Plan a hiking
No matter the experience you have, hiking is a recommended activity to easily escape from your daily routine. Take advantage of a hike to free your mind and reload your energy without making too many efforts. A long walk together is also a way to discuss about what you care about, such as things you do not have time to talk about during the week… Anyway, hiking enhance your couple communication, do not hesitate to try it.
• Idea n°5: Dare biking
If you want to combine a fun activity with an outdoor one, how about some time on a bike to give to yourselves some fresh air through mountains or valleys… This is the dream activity to organize romantic way outs without forgetting to work on your cardio and abs!
From all the listed activities listed above, all have two advantages, it allows to take care both of you while spending some time with your partner. Beyond this selection, it exists many other sports to try together such as: tennis, badminton, rowing etc… You will find yours for sure.