Dating myth or reality? – Women usually don't ask men out
Last Update : March 8, 2017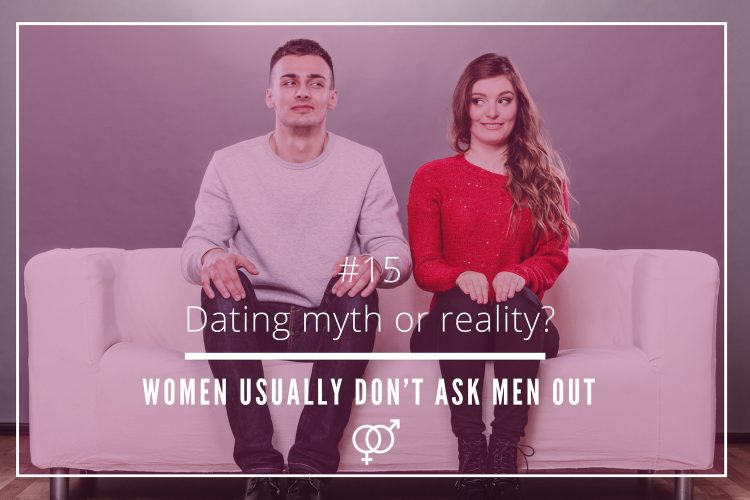 The game of romance has changed over the years, but some singles still relying on old-school courtship where men were supposed to take the lead.
The dating hypothesis: Women usually do not ask men out
Years ago, men were the ones required to pay dinner on the first date or the ones making a move and putting their pride at risk by giving the first kiss and expecting the girl reacting positively.
They were also given the responsibility of asking the girl out when there were some sparks flying.
Do still single women wait for their crush to ask them out or, on the contrary, they are the ones in charge of beginning a new love story?
Men's perspective
Gender roles have changed in the dating game, but nowadays men still are more receptive than women to the idea of asking someone they like out.
A study published on 2011 by the website Psychology Today where a group of undergraduates were asked about their dating habits, showed that a vast majority of male respondents, in particular 83%, said they were more than happy to be in charge and invite a woman out.
Thinking about asking someone out on a date is one thing, and actually doing it, is another. The same study revealed how do daters currently behave.
While single men on average were asked once over the course of one year, women were asked five times.
However, do really men want women to take the initiative? The answer is: yes!
A survey conducted by Cosmopolitan magazine in 2013 showed that an astonishing 95% of guys believed that it was "hot" to see a woman asking them out.
Women's perspective
It is true that nowadays single women are more open to take the reins of their dating life and take the initiative to ask guys out.
In fact, many apps like Tinder, give women the power to decide which guys can contact them, so they are more confident in making the first move.
However, the change in that tendency has not been extremely radical. A poll carried out in 2012 revealed that only a 12% of females actually ask men out.
The Psychology Today survey confirms that as it showed that most females still prefer men to be the ones to propose a first date.
93% of women said they loved to be asked out, while 6% were keen to do the asking, and 1% did not give a conclusive answer.
Dating myth or reality?
Nowadays there are more and more single women who seek gender equality when it comes to the dating scene and adventure themselves to take the courage to ask men out, however, as recent surveys show, men still are expected to be the ones to do the invitation.
Therefore, the idea that women usually do not ask men out is a dating reality that is shifting slowly!
*Photo by Voyagerix | ShutterStock.