Caramelized fennel, leeks and orange salad for a cozy date
Last Update : May 29, 2019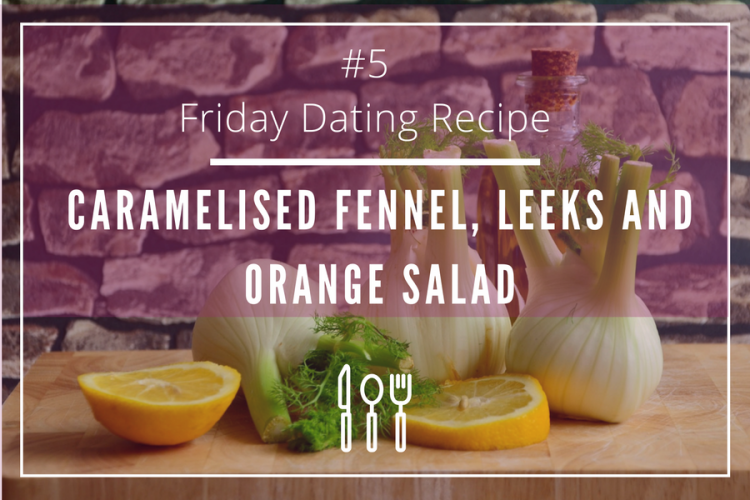 Fennel, for an autumn placid date
It is quite interesting to note that fennel has been used throughout history for magical, culinary and medicinal uses. From the early days, fennel has been considered as a great libido and romance booster and a specially powerful aphrodisiac for the ladies.
Fennel contains compounds, known as phytoestrogen that are closely related to estrogen, the feminine hormone. The resemblance is so strong that fennel was used in the 1930s to produce synthetic estrongens.
Aside from its powerful libido boost and its medicinal uses, fennel is a great ingredient which mixed with leeks produces a soothing effect. If you're looking for an autumn cozy date, by the fireplace, this might be a great choice.
On top of that, if the date goes on the right track, it is good to know that fennel oil is a great ally for sensual and invigorating nights for sweet and aromatic massages.
Recipe for a cuddling date
This delicious recipe will take about 30 minutes to be cooked. It's different caramelized flavors will create an explosion of flavors into one's palate. A great and stimulating salad that will make the perfect accessory for a successful romantic date to end with cuddles or massages.
Ingredients
• ½ tablespoon butter
• 1 tablespoon coriander sugar (or whisk freshly ground coriander with unrefined sugar)
• ½ orange, peeled and pith removed, fruit cut into small squares
• Extra-virgin olive oil
• 1fennel bulb, sliced 1/4-inch thick
• 1 leek, white and light green parts sliced 1/4-inch thick on the diagonal
• Ground coriander
• 1/6cup sambuca or ouzo
• Salt and pepper
• Zest of 1/3 orange, for garnish
• 1 tablespoon fennel fronds, chopped or picked, for garnish
Preparation
Peel the orange and check it would fit in a single layer in a large saucepan.
Heat the saucepan with butter. Once it has melted, add coriander sugar.
Once it has started to caramelize lower the heat and add the orange slices. Cook them for 5 minutes over medium-low heat and remove them from the heat.
In another pan, heat olive oil over medium-high heat and add the fennel and leeks together with coriander. Sear it for 4 minutes and add 1/6 of sambuca. Season and let it cook for 3 minutes more.
Once the fennel and leeks have been cooked let them cool in a serving bowl. Layer the orange slices over them and season it with salt, pepper and olive oil.
Don't forget the last touch! Add the fennel fronds and the orange zest on top.
Your recipe is ready to be served!