Avocado-Tomatillo Salsa verde quesadilla to spark romance
Last Update : March 2, 2017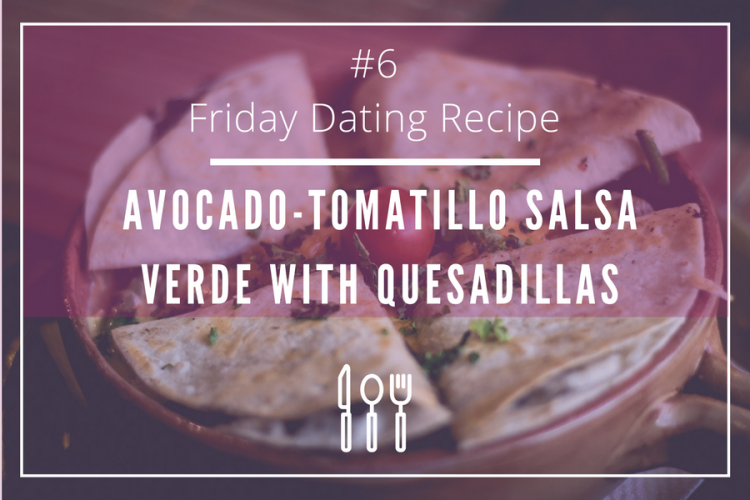 Avocado, a sensual added element
The avocado has been considered for long a very sensual fruit. Its pear shape together with its rich and voluptuous flavour has given to this fruit the reputation of being an energising sensual food.
Indeed,  it is apparently in its high levels of vitamin E that scientists have found the source of its popularity : avocados are great to invigorate and increase the energy levels.
If you want to give an extra boost to sensuality during a romantic rendez-vous, avocados can become your best friends.
Some findings found that the aztecs already considered avocado as a powerful aphrodisiac.
A recipe for an energetic and romantic date
This Mexican recipe is an original and healthy option to prepare for a romantic evening. You just have to make sure to just choose a good avocado.
It is advised to avoid the « ready-to-eat »ones as they get rotten very quickly, but instead to pick a nice avocado and let it sit for two days.
The recipe is quite easy to prepare. A great recipe to spark romance and closeness.
Ingredients
For the avocado-tomatillo salsa verde
½ medium avocado
1 romaine lettuce leaf, torn into pieces
1 serrano chile, finely chopped
1/3 white onion
8 tomatillos, rinsed and cut
½ cup of cilantro leaves
Salt
For the quesadilla
2 tablespoons vegetable oil
½ medium white onion, chopped
2 garlic cloves, grated
10 ounces of Swiss chard, chopped
2 teaspoons fresh lime juice
6 ounces cheddar cheese
8 corn tortillas
Preparation
For the salsa
Scoop the avocado into a blender together with the lettuce, chile, onion, garlic, tomatillos and cilantro.
Blend it until it becomes smooth and season it.
Tip : it is better to do the salsa a couple of days before, cover and chill in the fridge.
For the quesadillas 
Cook the onion and the garlic until brown. Add the swiss chard and cook until it becomes crispy.
Over a medium-high heat mound 2 tbsp. Of cheese directly on to the skillset. Top with a tortilla while pressing with a spatula until the cheese is melted. Then place on a plate on the side. Repeat with the remaining tortillas.
Add to each quesadilla some of the mixture with the swiss chard and cooked them again until they become toasted, about 4 minutes.
Serve it with the salsa.