Steamed artichokes with almond Saffron for an intimate date
Last Update : February 28, 2017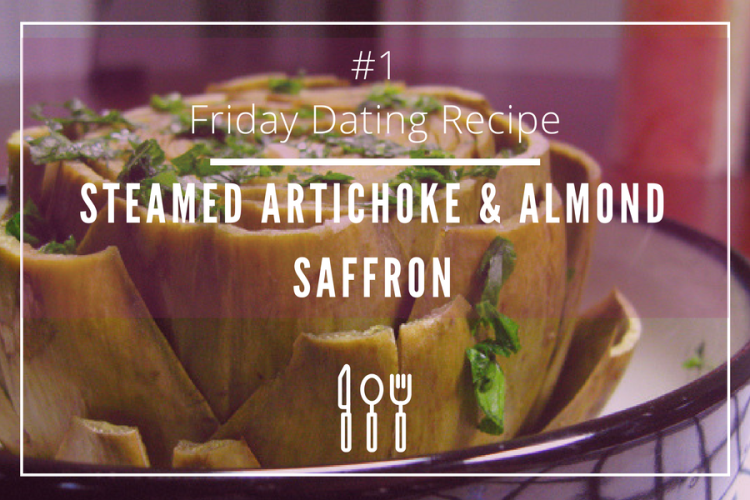 Saffron, the perfect ingredient to create a sensual and romantic atmosphere
With an exceptional and passionate color and a very distinctive flavor, this aphrodisiac spice will invigorate your love life ! Saffron is produced from the dried stigmas of the Crocus Sativus flower. A great ingredient to add to your date if you want to seduce your partner.
This spice is traditional from the Spanish, Italian and Indian cuisine. It was already used in ancient Greece as it was known to increase female sexual desire and for boosting romantic feelings. In India and the East they have used it for centuries for its boosting effects on the libido and the heart beats.
More concretely, in the Indian medicine Ayurveda, saffron is considered the number one spice to boost lust and love, specially when added to teas and wine as it really sharpen the sensual senses and increase the chances of having a successful romance.
Even our Western science has studied the erotic effects of saffron. It has been proven that it can even outperform some of the synthetic substances that our body produces to increase the sensation of desire and create strong bonds that could lead to a happy and healthy relationship.
A libido sparkling spice that will quickly become one of the basics in your kitchen if you want to have the power of desire and romance in your hands !
A recipe for a fun and sensuous date
This recipe is a nice vegetarian meal that will only take you 20 minutes to cook. A great plan for your date would be to prepare it with your partner and integrate the cooking part as another chance to flirt and intimate with your date.
A tastefully simple recipe that is a great option for a light dinner without losing the complexity of its flavors. Dating in the kitchen is one of the newest trends in relationships. Have you dared to try it yet ?
Ingredients
4 artichokes
A pinch of Saffron
1 tablespoon of boiling water
¼ cup sliced almonds
2 tablespoons olive oil
1 small onion, chopped
2 garlic cloves, finely chopped
1 cup nonfat plain yogurt
¼ cup flat lead parley leaves
½ tablespoon lemon juice
Salt & pepper
Preparation
Steam the artichokes in 3 cups of water and cover them. Let them steam for about one hour until the leaves can be easily removed. Let it cool always checking the level of water and adding more if necessary. On the side, in a small bowl, stir together saffron and a tablespoon of boiling water.
Once you have done this, toast the almonds over medium-high heat until you see the start to get brown. Usually it takes about 2 minutes. Once they are brown, remove the almonds and add 1 tablespoon of oil to the frying pan. Add the chopped onion and cook until it starts to get brown. It will take from 3 to 5 minutes.
Half way add also the garlic and cook it for about 30 seconds. Once both onion and garlic are ready, keep them in a bowl and let it cool. Using a food processor, grind the almonds until they appear finely chopped. Add the onion and garlic mixture, yogurt and parsley and grind it until it becomes smooth.
Once it is done, transfer it to a bowl and stir in the lemon juice and 1 tablespoon of olive oil. Finally, season to taste, serve with the artichokes and let the magic work !